Quality and workforce management solutions that transform customer service.
Every. Single. Day.
Remove the pain from quality assurance and employee scheduling. Simplify agent motivation, coaching, and training. Capture customer feedback. Measure what matters. All at cloud speed. Welcome to the digital era of Workforce Engagement Management.
Top customer service teams use Playvox
Master Operations
Improve efficiency by ditching the spreadsheets. Automate your workflows, scheduling, and auditing through our simple yet powerful Workforce Engagement Management solutions.
Elevate Employees
Our software unlocks the potential in every employee and every interaction no matter where they are located. Break down the access and equality barriers of the past.
Delight Customers
Service operations solutions for the digital era. Build an environment where the right people with the right training are available and ready to provide the ultimate customer experience (CX).
80%
Of customers say the experience a company provides is just as important as its products.
Salesforce
70%
Of buying experiences are based on how the customer feels they are being treated.
McKinsey & Company
12
The amount of positive customer experiences it takes to make up for one negative experience.
Ruby Newell-Legner
Transform customer care with Playvox Workforce Engagement Management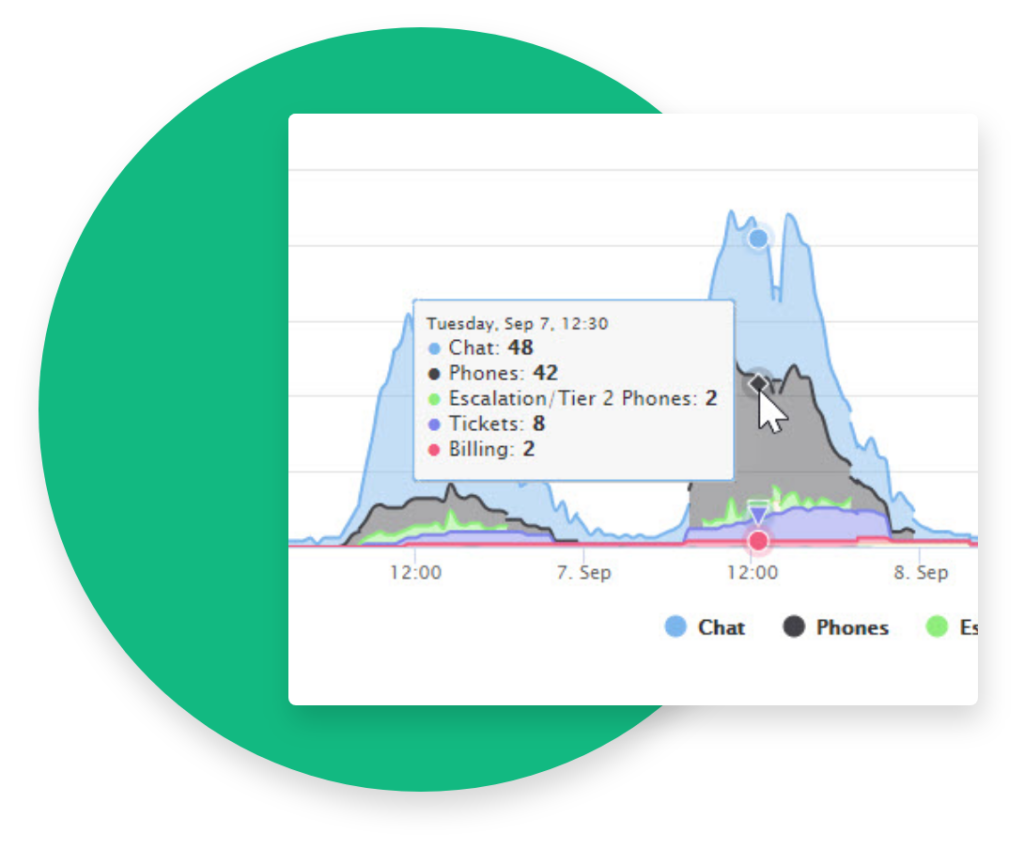 Simplified workforce management
Built from the ground up for omnichannel contact centers, Playvox WFM helps you improve your service levels and reduce staffing costs while simplifying forecasting, scheduling, and reporting.
Effortless quality assurance
Move away from spreadsheets and manual QA processes for chat, support tickets, and text-based interactions to easily evaluate and identify customer service problems in real-time.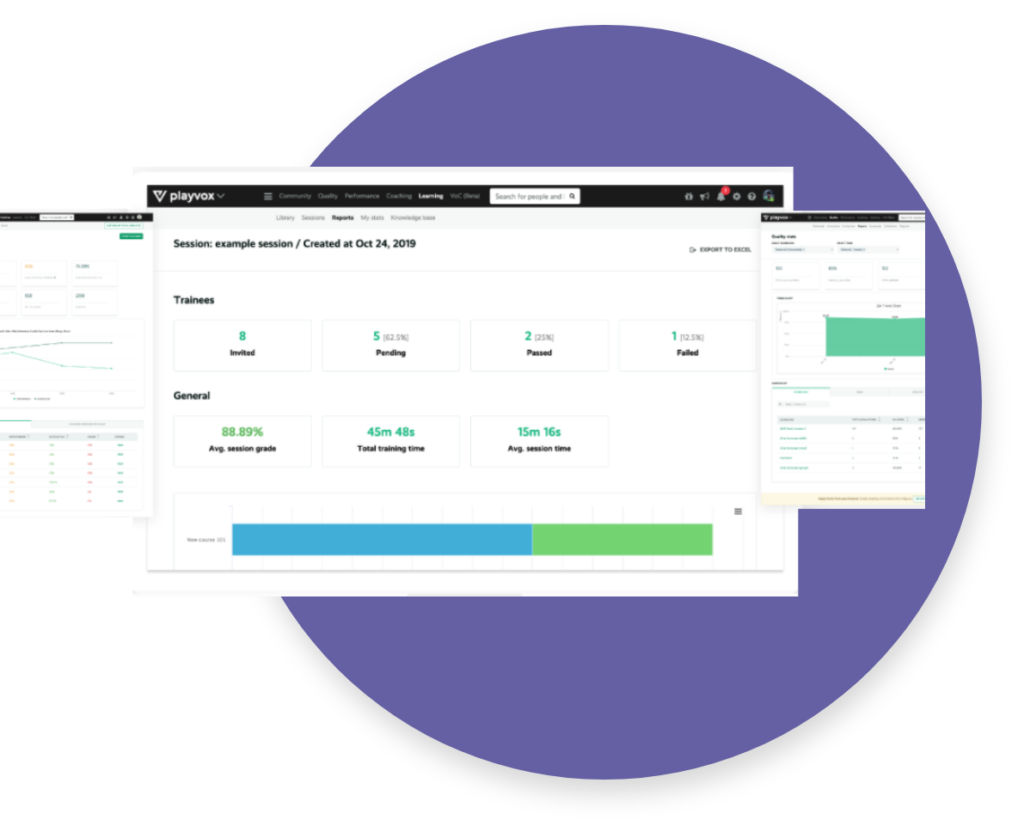 Easy KPI tracking
Your business is unique. So are your KPIs. Easily create custom KPIs to track, recognize, and reward individual or team performance. Track agent performance metrics that matter and improve CX.
Playvox is the leader in Quality Assurance software for contact centers