Craft Outstanding Customer Experiences(CX) with CX Collective and Playvox
Take customer experience to the next level by leveraging CX Collective – providing all the advice, consulting, and support your contact center needs to be successful. A solid customer experience strategy can increase customer lifetime value (CLV) by 20-30%. And, CX Collective can save time, money, and provide customers with a superior experience by integrating your CRM solution, such as Zendesk, with Playvox Workforce Engagement Management (WEM) solutions.
Playvox WFM is an AI-driven forecasting and automated scheduling solution built for today's customer service.
Playvox accounts for multi-step interactions across all channels to ensure accuracy in forecasts. Get real-time operational visibility and manage changes for your staff as your volumes shift. 
Move away from a single, one-and-done annual planning, and leverage Playvox's built-in Capacity Planner. With Capacity Planner, you can forecast more accurately for absence and shrinkage using 12-months of historical data already in the solution. Adjust your plan when assumptions change and easily collaborate with other stakeholders to ensure the most accurate staffing plan. You can even model various scenarios with ease and be confident in long-term planning across all your channels.
Create workloads to automatically deliver your interactions for evaluation with Playvox QM. The built-in calibration process maintains consistency in scoring and coaching for agents. Engage agents in the quality process with built-in disputing capabilities to drive confidence and buy-in. Automatically coach agents based on the key performance indicators (KPIs) most important to business, and understand how effective the coaching you deliver is. With Playvox QM, managers can spend more time coaching and developing agents, and less time managing processes and workloads.
Celebrate employees through Playvox's Community Wall. Peers can recognize each other, and managers can shout out their team members for successes. Motivate agents to achieve goals through badges and leaderboards, keeping them focused on the most important performance metrics.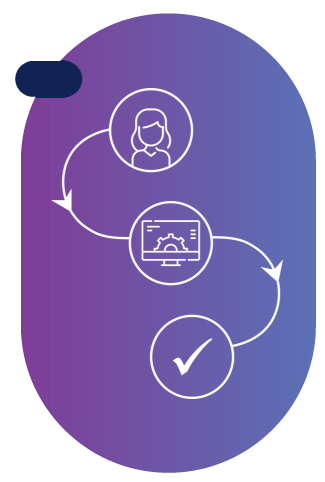 About CX Collective
We are a Collective made up of subject matter experts and advisors to companies desiring to improve and scale Customer Experience (CX). CX Collective provides our clients with resources, knowledge and proven methodologies that result in CX teams that scale. We work with companies who either do not possess the internal knowledge, or lack a clear pathway to develop successful, scalable Customer Experiences.
Learn more about CX Collective here
Playvox WEM allows for easier, more effective work
for every employee, everywhere.